South Farms is an iconic New England family-run farm in Litchfield County. Committed to highlighting Connecticut's historic roots and bright agricultural future, South Farms is a premier farmland destination featuring our award-winning venue, The White Barn @ South Farms.
South Farms' vision is to redefine New England agriculture to create a farmland venue that offers a diversity of agricultural products, services, and attractions. By co-locating a portfolio of unique, entrepreneurial, and complementing businesses onto the homestead, South Farms intends to emerge as a great American farmland destination accessible to anyone between New York and Boston. We believe farmland preservation is best accomplished by creating and nurturing sustainable farmland businesses that excel within a blended, value-added agricultural and agri-tourism environment.  Our doors are always open to other farm entrepreneurs who believe they can grow the South Farms' experience.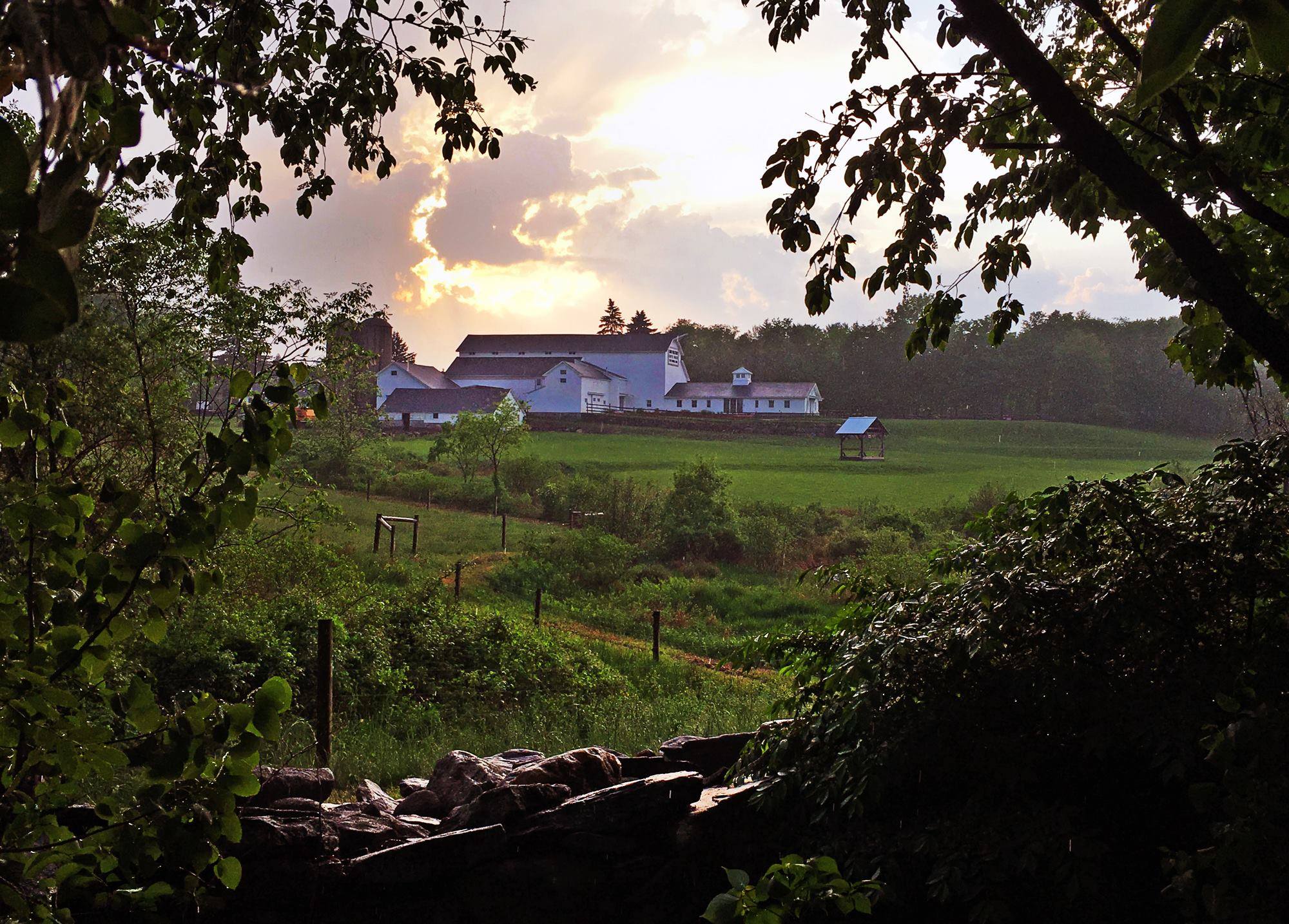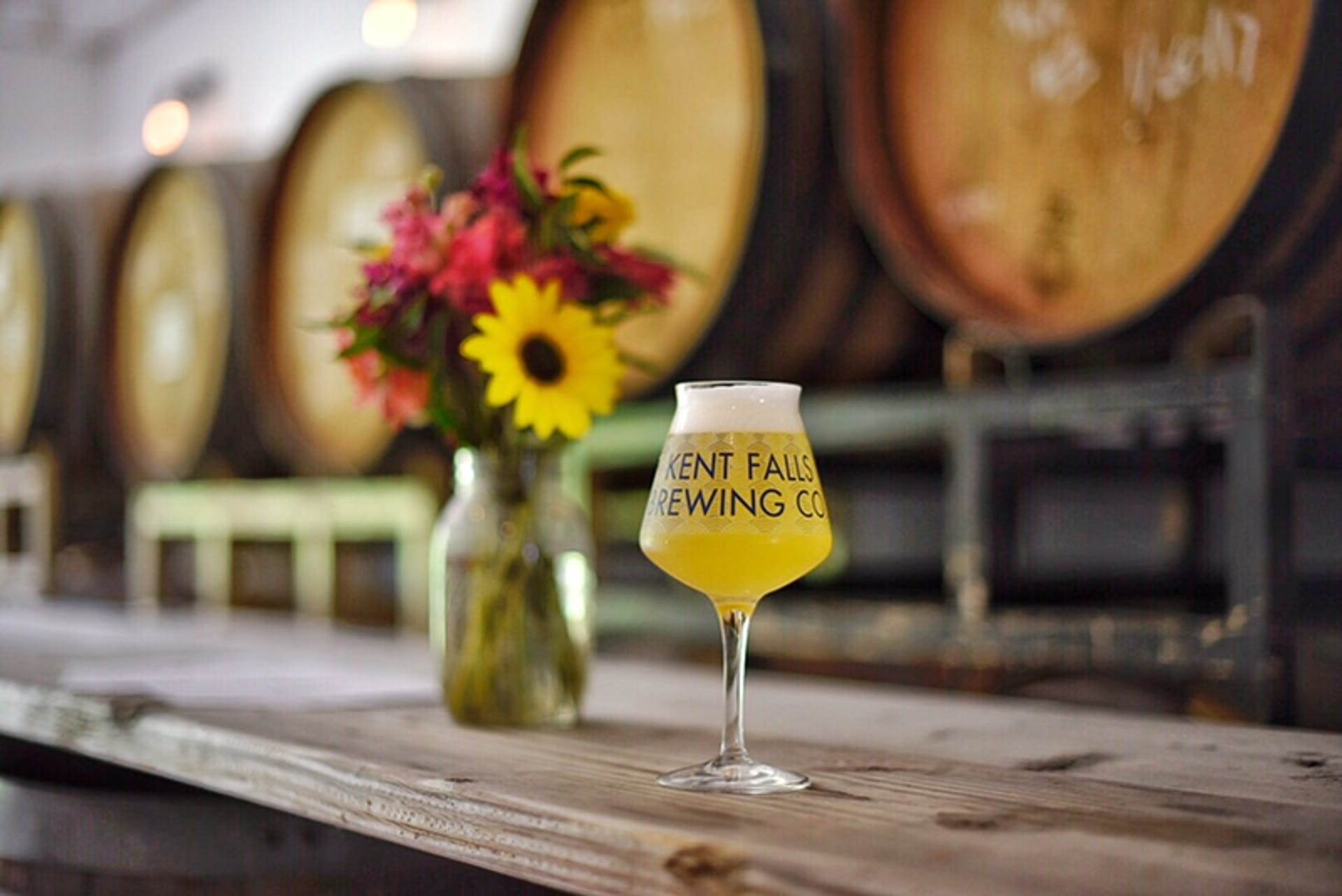 As a farm brewery, our surroundings and experiences inform much of what we do. We aim to produce beer reflective of the land around us, the people that occupy it and the culture we wish to promote.
The brewery sits on, and is a part of Camps Road Farm; a 50 acre diversified farm in Kent, CT. The farm focuses on pasture-raised poultry and pork, along with our 1 acre of hops and acre and a half of cider apples destined for Neversink Spirits, our distillery located in Port Chester, NY.  Our partnership with Camps Road Farm and Neversink Spirits reflects our view of fermentation, innovation, and community: that most good things do not happen in isolation, and are enriched by diverse abilities and varied personalities. Our farm allows our brewery to function more efficiently, and fermentation itself is most productive when it is a partnership.
Kent Falls Brewery and South Farms have teamed up for the first stop on the Tour des Farms. Guests can grab a water (sorry no tastings – remember you are biking!) and can purchase a KFB growler for post race-time.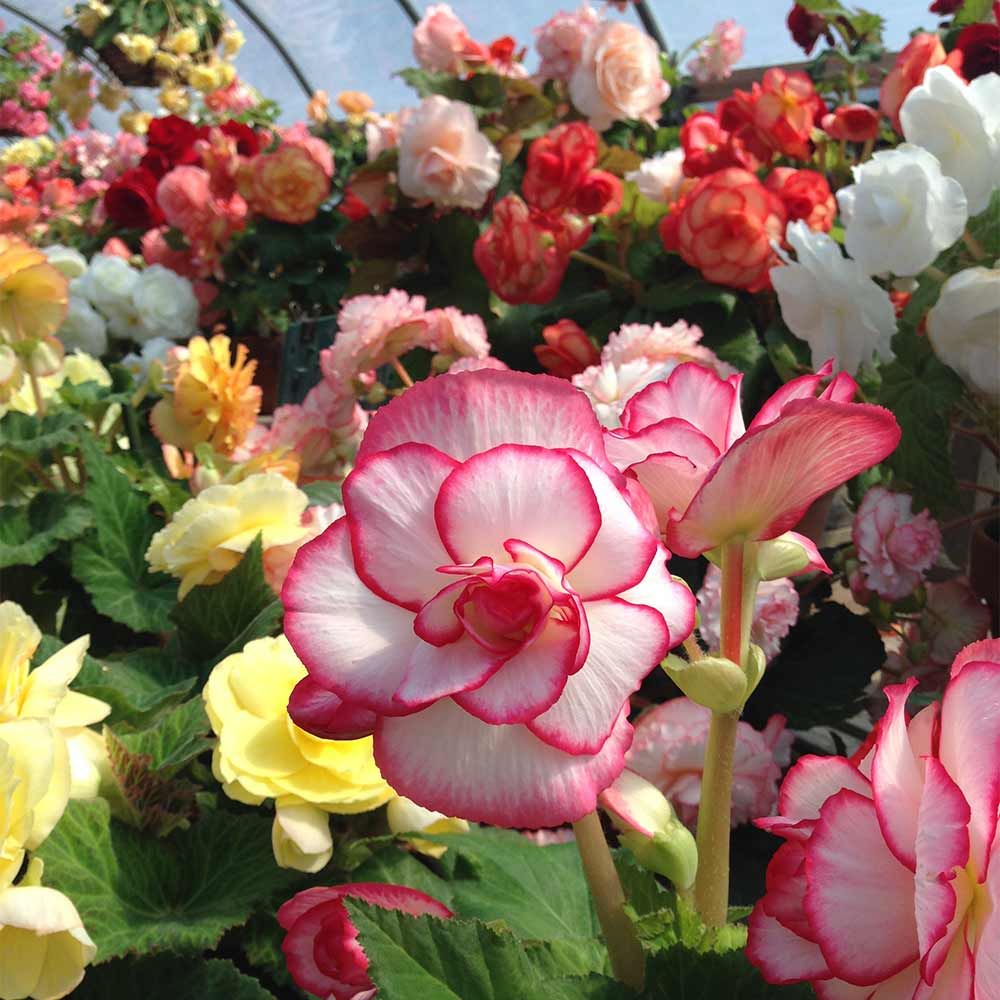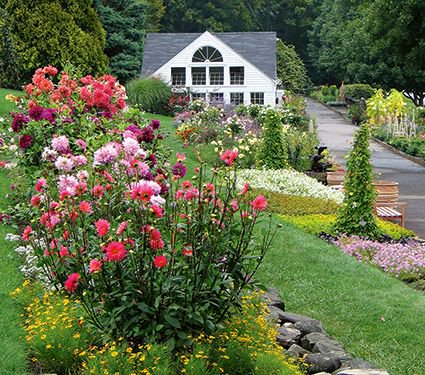 White Flower Farm has been a destination of distinction for gardeners, homeowners and travelers for over 65 years. We are a family owned operation located in the rolling hills of Litchfield County. Enjoy acres of display gardens featuring unique planting combinations, hard to find plants and mature plant specimens. Among the highlights is our 260 foot Llyod Border filled with bulbs, seasonal color, tropicals and shrubs. Be sure to seek out our greenhouse display of tuberous begonias nearby, the colors will simply amaze you. Then shop for plant treasures to fill your own home landscape.  We offer an extensive line of perennials, a large assortment of roses and the latest in flowering shrubs. We look forward to being of service and to make your gardening experience a successful one.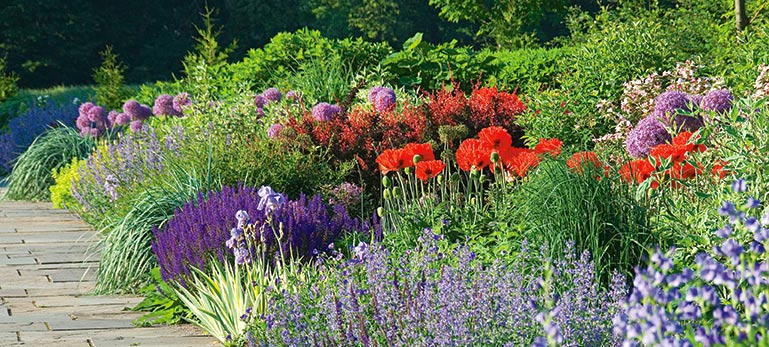 Ornamental Cabbage  & Kale ~ Fall Grasses ~ Pumpkins ~ Gourds
Brierwood Nurseries is a family owned and operated garden center located in both Bantam and Morris, CT. Our Morris location is our flagship store, where ornamental plants are produced Spring through Fall in our fields and greenhouses. Daniel and Gloria Masopust first made the Morris site home in 1975 and was joined by one of their daughters; Leah, in 2010. In 2013; Brierwood expanded to Bantam, CT; where a garden center was built on the corner of Rt. 202 and Rt. 209. The Bantam garden center; also called Brierwood Nurseries; offers the full selection of plants grown in the Morris location.
During the Spring and Summer seasons; Brierwood's greenhouses are bursting with lush hanging baskets, an extensive selection of annual plants, perennials, and shrubs. Brierwood specializes in personal service to assist home gardeners in finding the right plants for their unique needs.
As Autumn approaches; many home gardeners extend the season by creating mixed combinations of cool weather annuals. Visitors to the Morris store during the Fall season will enjoy the selection of Mums, ornamental cabbage & kale, ornamental Fall grasses, pumpkins, and gourds.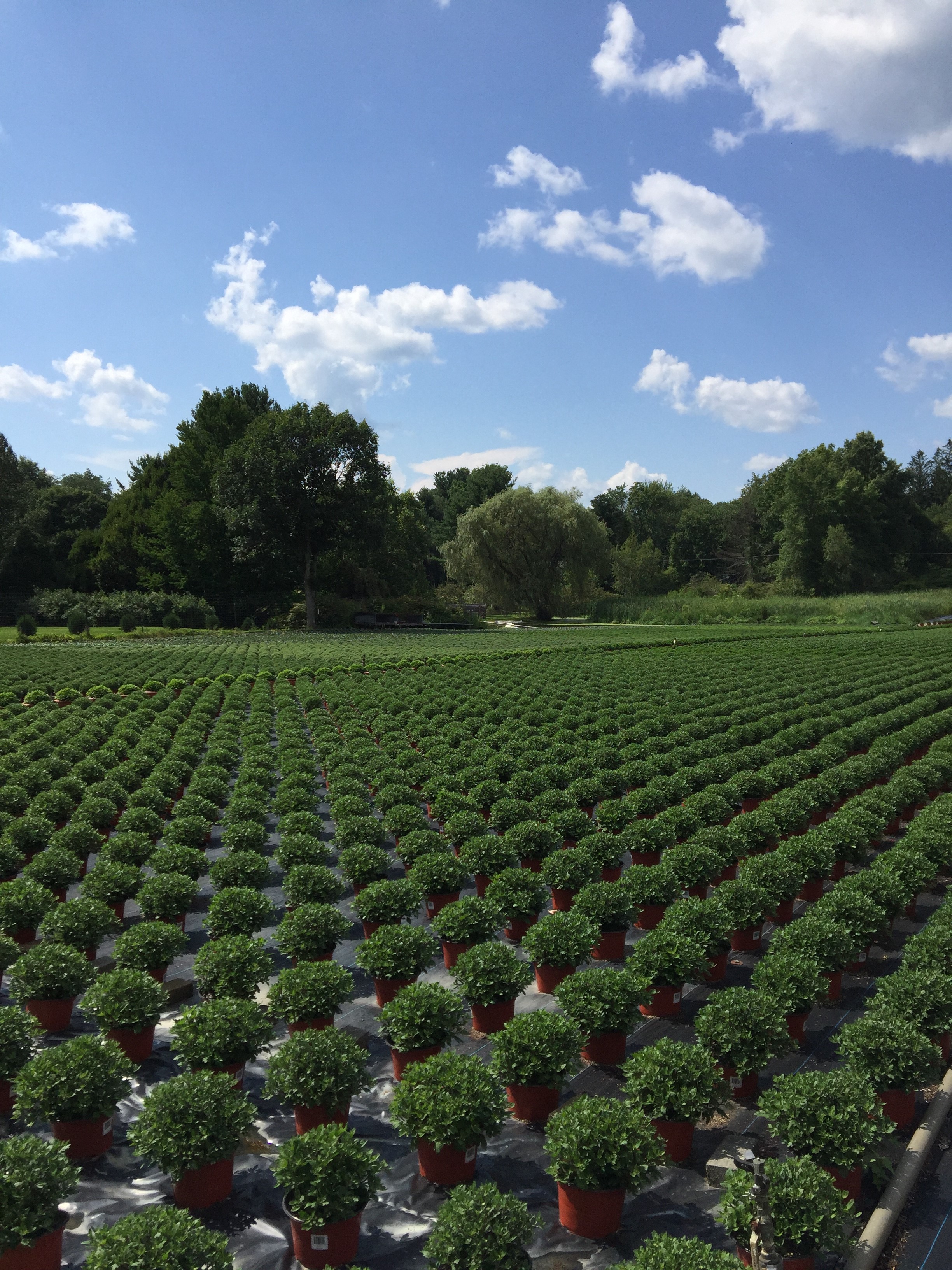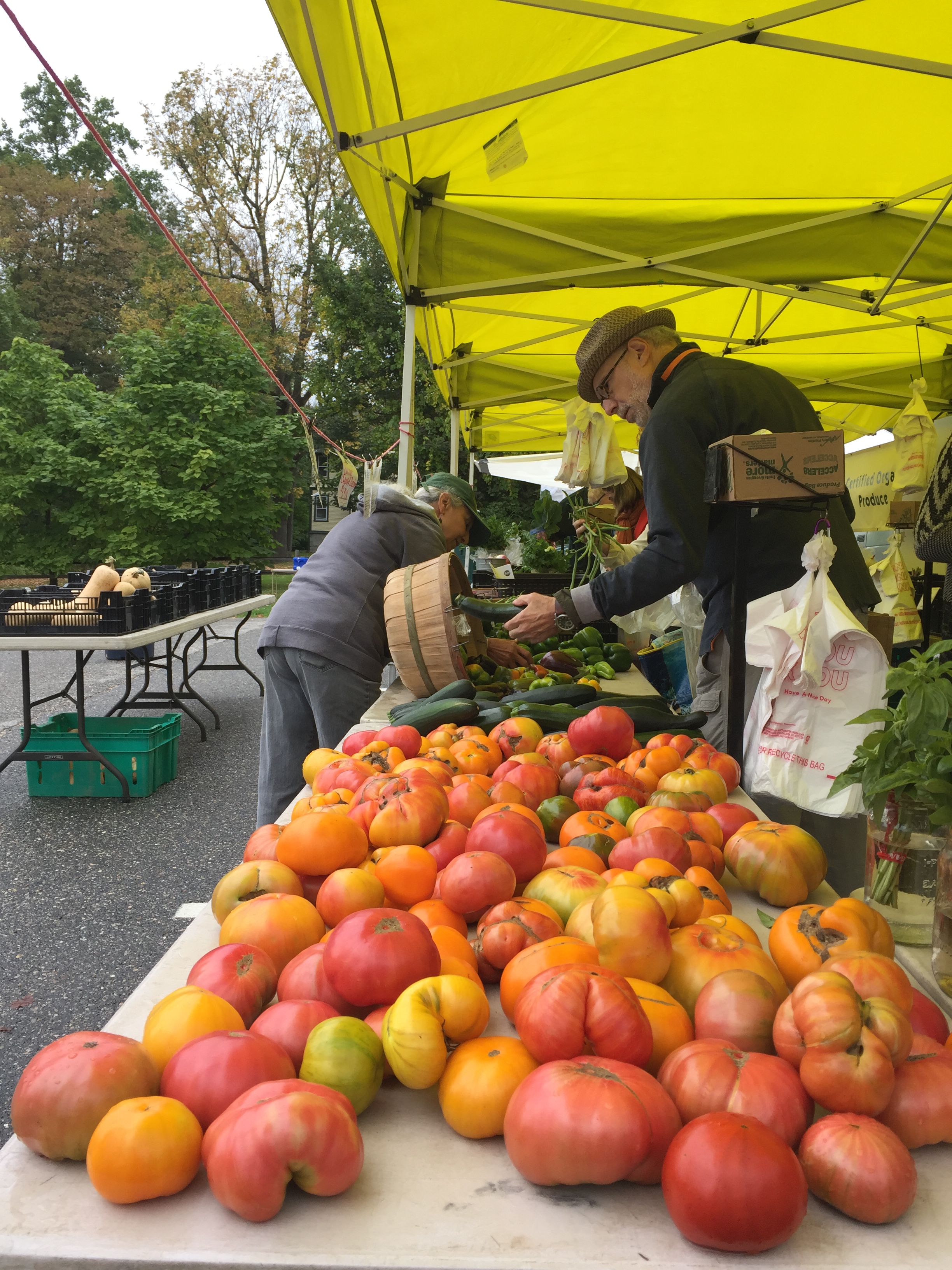 The Litchfield Hills Farm-Fresh Market
The Litchfield Hills Farm-Fresh Market is a CT Grown farmers' market which operates year round.  There are 40 markets a year, 20 outdoors and 20 indoors, all held on Saturdays from 10 am – 1 pm rain or shine.  The market is outdoors mid-June through mid-October at the Center School parking lot, just off the historic Litchfield Green.  It moves indoors to the Community Center just down the road mid-October through mid-June.  Depending on the season, 15-20 vendors participate offering seasonal fruits and vegetables; fresh herbs and hydroponic greens; local eggs and pasture fed beef, chicken and pork; artisanal breads and award winning cheeses; pies, cider doughnuts and baked goods; jams, jellies, chutney, sauces, pickles and hot sauce made from local ingredients; honey; mushrooms; maple syrup; artisanal chocolates; goat milk soaps and seasonal plant/flower arrangements.  Music, guest artists, recipe tastings, chef demonstrations and workshops are scheduled on most market days.  The Litchfield Hills Farm-Fresh Market, Saturdays, 10 AM - 1 PM.  For more information and to see what's on the agenda for each week go to www.litchfieldfarmersmarket.org