CONNECTICUT
TOUR DES FARMS
Registration Opens June 20th:
CT Tour des Farms is Going Virtual!
JUNE 20TH - SEPTEMBER 22ND
Join us for a free event as we support Connecticut farms all summer long! For 2020, CT RC&D is hosting a statewide virtual Tour des Farms event for folks to enjoy at their own pace and schedule. The event will include eight regional routes, each featuring 6-10 amazing farms throughout the state. Practice social distancing while getting outside and exploring all Connecticut has to offer.
Resources for your virtual experience (coming soon):
Printable Tour des Farms Passport
Strava Route Maps
Printable Cue Sheets
Digital Tour des Farms Selfie Props
Customizable Tour des Farms Bib
Here's how to get started:
Register online between June 20th and September 21st
Choose from eight regional routes -- or all.
Start anytime. End anytime.
Set your own pace. 
Shop. Shop. Repeat.
Enjoy the open road!
Tag us #VirtualTDF #BikeCTFarms
Submit your OWN favorite routes to our Strava Club page.
Fill out your Tour des Farms Passport for a chance to win a farm-filled gift basket!
Check back soon for more information and to register.
Questions? Contact Andrea at aperes@ctrcd.org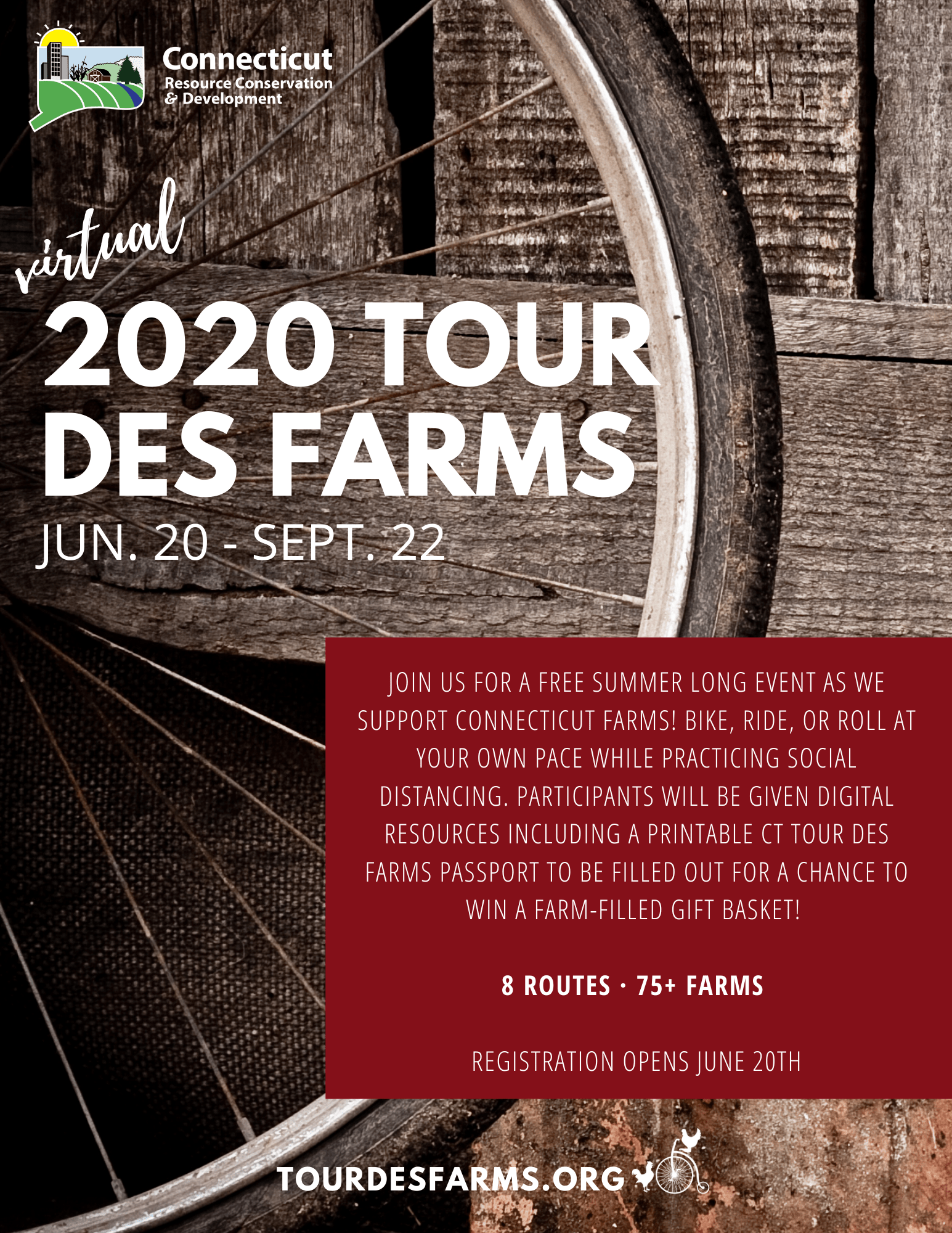 The Connecticut Tour des Farms Program is an annual bike ride designed to benefit and promote local farms, rural businesses, and the Connecticut community.