OUR TEAM
They say the whole is only as good as the sum of its parts. The same is true of the Connecticut Resource Conservation & Development. Our staff members are the driving force behind our work. Please get in touch if we can help you in any way.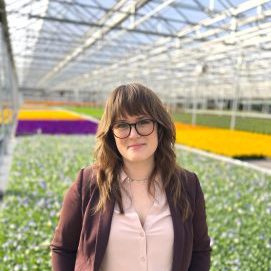 Executive Director & Environmental Programs Manager
A native of Auburn, Maine, Jocelyn graduated from the University of Southern Maine with a Bachelor of Science in Environmental Science and Minors in Biology and Nature Tourism. Her ten-year career in conservation has included work in the Maine Forest Service Insect and Disease Laboratory, onboard commercial fishing vessels as a NOAA At-Sea Monitor, and as the District Manager for the Androscoggin Valley Soil and Water Conservation District. The last four years as Executive Director of The Watch Hill Conservancy have expanded her experience and reinforced her value of building strong partnerships. When not exploring a new hiking trail or fishing spot, Jocelyn can be found tending to her growing indoor and outdoor gardens, nestling with one of her four critters (three cats and a dog) and a good book, or creating something tasty in the kitchen. 
Agricultural Programs Director
Amanda Fargo-Johnson has been a CT RC&D employee for over 18 years working on such programs as the Connecticut Environmental Review Team Program, AGvocate Program, CT Farm Energy Program, CT Soil Health Initiative, No-Till/Cover Crop Equipment Hubs, FarmUP & Veteran FarmUP, and other CT RC&D agriculture programs & projects. In addition, has been assigned to be the CT Farm Energy Program Director. As staff she spearheaded the CT Farm Energy Program from its infancy when it began as a pilot project back in 2009 and has grown it into a successful statewide program aiding farm owners and rural small businesses across CT. To date the CT Farm Energy Program has helped to implement over 25 million dollars in energy projects by providing assistance to agricultural producers and rural small businesses in applying for the USDA RD REAP grant/loan program. Through her role at CT RC&D Amanda serves on the CT Energy Efficiency Board, CT Compost Alliance, CCSWC Soil Health Committee, Working Lands Alliance Steering Committee a project of American Farmland Trust, and the CT Chapter of Farmer Veteran Coalition. Amanda is a University of Connecticut graduate in 2001 with a dual degree in Natural Resources Management & Engineering as well as Landscape Architecture. She is active in her community by volunteering in her town, she was a founding member and Vice Chair of her Town's Agriculture Commission and was a founding and organizing member of the popular Bozrah Farmers Market for its first 7 years.
Financial Administrator
Jane brings more than 20 years of business accounting experience to her role as financial administrator.
Her experience with state contracts, budgeting, financial statements, payroll along with all audit and tax compliance reporting, will aid her in her new role.
Jane, a CT native, is an ardent outdoorsman. Her passion for conservation and sustainability for CT will pair with that of the mission of CT RC&D.
Administrative Financial Coordinator
Tara Cleary joined CT RC&D with both a technology and financial background. She has over 20 years of experience in Accounting, Information Technology and Business Operations. Tara has worked handling financial information including both accounts receivables and payables, contracts / agreements, and payroll. She has an in-depth knowledge of IT related systems and the integration needed for financial operations. She also has experience in the non-profit space in both IT and business operations. Tara received her Associates from Colby-Sawyer College in New London, NH and her Bachelor's degree from Southern Connecticut State University. A lifetime CT resident, Tara lives locally and away from work, you can find her spending time with her husband and three children.
Agricultural Programs Coordinator
Raised in Old Lyme, Connecticut, Sarah graduated from Susquehanna University in Selinsgrove, PA with a Bachelor's in Creative Writing and a minor in English Literature. Sarah's experience in working for non-profits includes grant writing and fundraising, community outreach program management, continuing education training, marketing, and event planning. Sarah loves spending time with her husband, their three young children, and three pups; tending to their flock of 30 chickens, flower and veggie gardening, reading/writing, and throwing on her pottery wheel.
The Job Jumpstart Program is funded through a cooperative agreement with NRCS to team new conservation planners with NRCS mentor staff to learn skills and gain the experience required to become certified conservation planners or soil engineer technicians.
"I loved working with CTRC&D and NRCS because I got to collaborate cross-disciplinarily with conservation planners, soil scientists, and engineers; spend days out in the field and catch beautiful pastoral views; increase my comfort with making GIS maps; and engage with land-stewarding, proactive farmers. In the end, my experience in the JJS program launched me into a position working directly with NRCS!"
-former Job Jump Start alumni
CT RC&D Alumni Staff and Interns
JEANNE DAVIES
JILLIAN SHEA
CHRIS ROBERTS
BEN ROOSA
IREDIA OHENHEN
ANDREA PERES
RILEY DOHERTY
RENEE EWING
PHILIP HORNIG
GEORGE WILLIAMS
FERNANDA MASTROLUCA
JESSICA LORD
CHRIS MELENDEY
MELISSA HUNT
MEGAN MCCLELLAN
JOSH BRISTOL
HANNAH HUBER