The FarmUP Pilot Program is designed to provide one-on-one assistance to new, existing, and under-served farms and agriculture based rural small businesses with navigating the many programs and incentives available here in Connecticut. CT RC&D in collaboration with a network of partners and many years of experience is able to provide this much needed support to Connecticut farms.
Establishing a successful farm business is likely to be overwhelming for new, young, and under-served farmers in rural communities. The key elements for successful small and medium sized business ventures are leadership, partnership collaboration, clarity of the business plan, marketing, risk management, and a clear understanding of available support resources. With the creation of FarmUp and Veteran FarmUP agribusinesses will have a confidential contact who can help navigate the numerous people, websites, programs, and funds that will help make your farm and business successful. The various agencies/organizations who provide much needed support are a spider web of websites, contacts, and organizational hierarchy. Seeking information, follow up calls, and applications take an exhaustive amount of time for a single individual. CT RC&D, with experience and knowledge of the various programs and contacts, can provide quick and timely responses which is critical in any start up business or expansion of business. While there are excellent websites with numerous lists of resources available, we are taking it one step further by creating a "one stop shop" providing technical assistance delivering professional one-one-one assistance to navigate programs and funding options provided by USDA and other federal, state, and local agencies.
Would you like to connect and network with other growers and stay up to date about available services?
As part of CT RC&D's FarmUP Initiative, we are looking to generate a New and Beginning Farmers List, as well as a Military Veteran Farmer's List to get a better sense of the growers in our state. Your help in sharing this form and/or answering these questions will allow us to provide valuable resources to these groups. This information will not be shared, and answering the questions through this Google Form will only be used within our organization for identifying farms who can benefit from the assistance being provided. Answering these questions should take less than 5 minutes to complete.
If you are a New and Beginning Farmer, please fill out THIS FORM
If you are a Veteran Farmer, please fill out THIS FORM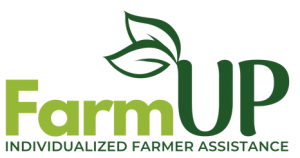 To apply for FarmUP assistance, please click the link below: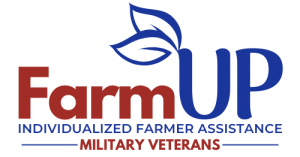 To apply for Veteran FarmUP assistance, please click the link below: