CT RCD's FarmUp Pilot Program
Your one stop shop for personalized agricultural technical assistance
What is Farm Up?
CT RC&D's FarmUP Pilot Program provides one-on-one assistance to new, existing, Veteran, under-served farms and agriculture-based rural small businesses with navigating the many programs and incentives available here in Connecticut. 
Who runs FarmUP?
CT RC&D in collaboration with a network of partners with many years of combined experience in the industry. 
How can FarmUP help my farm?
Let's face it, starting and running a farm business can be overwhelming. CT RC&D's FarmUp program can help you through:
One-on-one, confidential assistance to navigate programs and funding options provided by USDA and other federal, state, and local agencies

Support Resources

Business Planning 

Networking Connections

Educational Opportunities

Assistance in navigating the numerous people, websites, programs, and funds that will help make your farm and business successful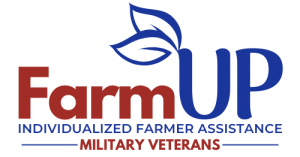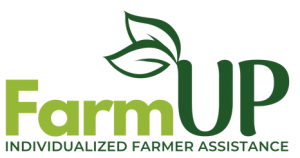 To apply for FarmUP or Veteran FarmUP assistance, fill out the form below
Once we've received your application, a CTRCD team member will be in touch with you to arrange a meeting to provide you with direct assistance.
Resources & Helpful Links
Would you like to connect and network with other growers and stay up to date about available services?
As part of CT RC&D's FarmUP Initiative, we are looking to generate a New and Beginning Farmers List, as well as a Military Veteran Farmer's List to get a better sense of the growers in our state. Your help in sharing this form and/or answering these questions will allow us to provide valuable resources to these groups. This information will not be shared, and answering the questions through this Google Form will only be used within our organization for identifying farms who can benefit from the assistance being provided. Answering these questions should take less than 5 minutes to complete.
If you are a New and Beginning Farmer, please fill out THIS FORM
If you are a Veteran Farmer, please fill out THIS FORM
This program is made possible by a USDA Rural Development RBDG Grant.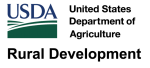 USDA is an equal opportunity provider, employer, and lender.